DOES THE CORONA CRISIS IMPACT THE REAL ESTATE MARKET IN EUROPE / TURKEY? – WHAT WE KNOW AND WHAT WE DO NOT KNOW?
28 November 2020, Saturday at 15:00-17:00 (GMT+1) – 17:00-19:00 (GMT+3)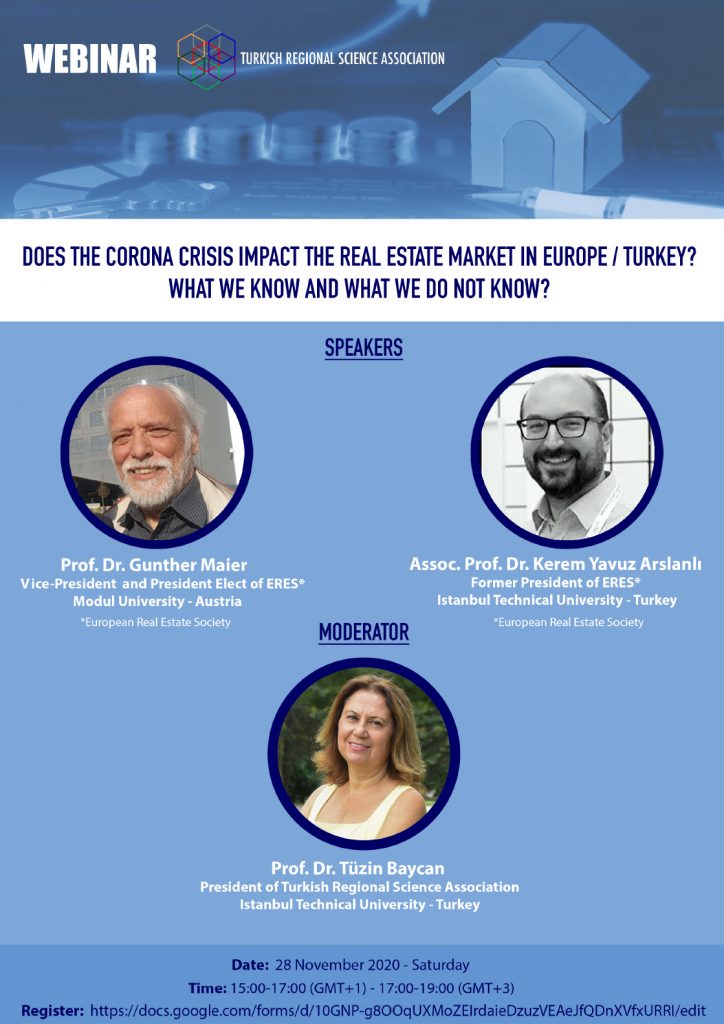 The workshop will be online via Zoom. In order to attend please fill the registration form provided below.
Registration form:
https://docs.google.com/forms/d/e/1FAIpQLSfmnMKA34KXrryIXlEwJVJFb8KGKRU_IlERKzvmVaOxn_0XdQ/viewform?usp=sf_link